by John Curnow on 23 Jan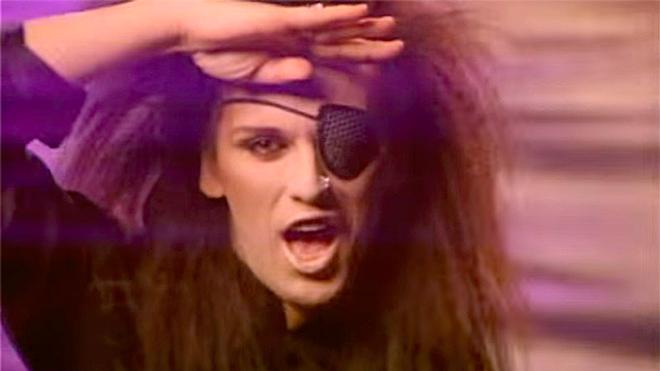 Dead or Alive. The late Pete Burns prior to the surgery disasters... © .
Vinyl records went the way of the dodo with first CDs, and then now with the likes of MP3 and streaming. Recently, we have had unbelievable records set by Thomas Coville and then Armel Le Cléac'h. Soon (with over 1200nm in the bank as it were), it would seem to be the turn of the crew on board IDEC Sport for a record after their spin right round, as well. This is quite simply, utterly terrific stuff.

So just as technology changed music, so too has it had a massive paradigm shift with vessel design. The round after this next one of the VOR will have boats very different to the VO65s we now know, and it will Aussie Nick Bice's job to sort that one out. The Pterodactyls are fully foiling on three, but will the next monos also go from semi-foiling, to reduce displacement, to totally airborne, with the daggerboards utilising a T-Foil or the J-Foils being even more 'Dali-esque'?

Now here's the thing! Are we to see equally monumental changes in the coverage of sailing, just as we have in vessel design? It used to be that sailing had less airtime than badminton, but now? Will sailing finally be a TV sport? The answer may well lie in the rapid, read light speed, development of drones. The pace of development there is only highlighted by the lack of progress with legislation covering their usage the world over.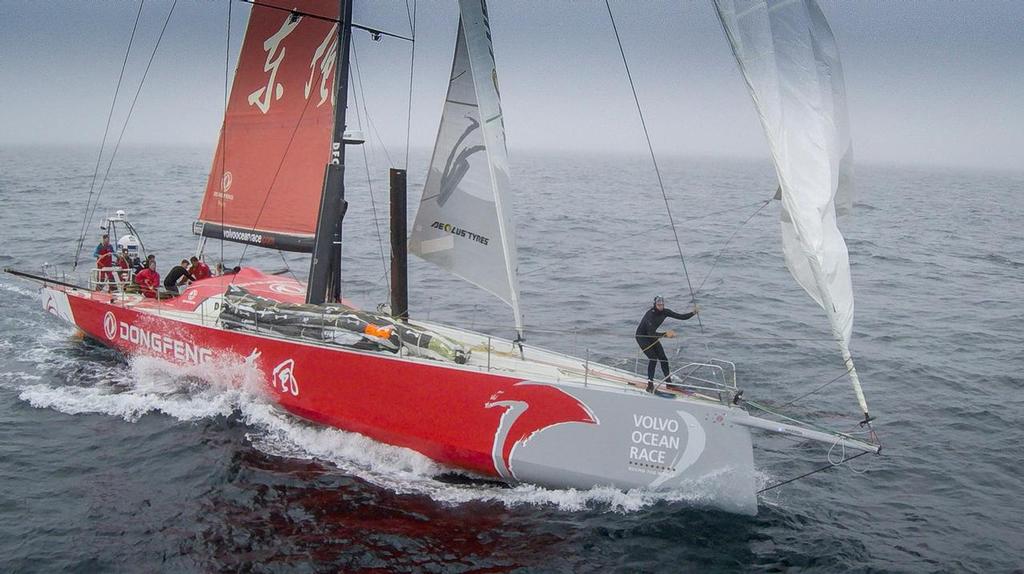 June 17, 2015. Dongfeng viewed through a drone camera - Leg 9 in the English Channel © Yann Riou / Dongfeng Race Team


As is often the case, it is the military/security contracts that have funded the advancements. FLIR now have a still/motion/infra-red 'payload' for a small drone, and please do not get me started on armed ones! Yet the importance of the technology is well and truly demarcated by the VOR's Mark Turner, who says that drones will be a standard part of the On Board Reporters armoury (chose that word on purpose) for the 2017/18 race. As the drones have got faster, expect to see a lot more mid-ocean footage, which will be courtesy of software like auto-landing.

Forward flight for a small drone (non-UAV type) is around 30 knots, and they have auto-take off and landing, they return to base to charge as soon as the batteries get low, recharge in 15 minutes and then return to the sky for another 40 minutes of flight time. In addition to all that, they also have auto-avoidance technology built right in.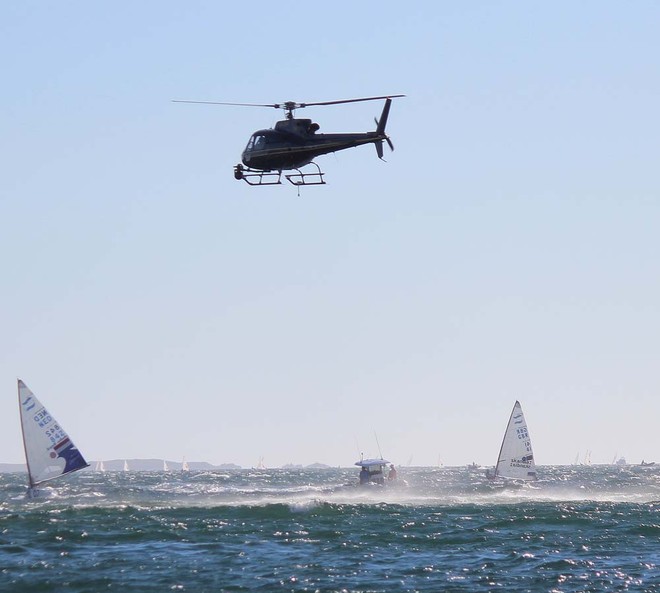 Helicopter and TV boats in action Fremantle - ISAF World Sailing Championships © Robert Deaves/Finn Class http://www.finnclass.org


What does it all mean? Well you take two of these and you end up with constant aerial coverage and none of the air wash a full-scale chopper delivers. Never again will we have a situation where an errant media boat driver runs up the leeward side of (Sir) Ben Ainslie to send significant wash his way. True we won't have the footage of Ainslie's response either, but that is a good thing! Remember that at the time, the Secretary General of ISAF was Ainslie's Brother in Law, Jerome Pels.

Equally, we will never again have a media director place a media boat in front of a Line Honours contender, and then blame the yacht for the inevitable collision. How that bobstay remained intact I will never know… At any rate, it all means that the people responsible for delivering the action will be far more like a movie director, with much less of a need to be a super-skilled pilot.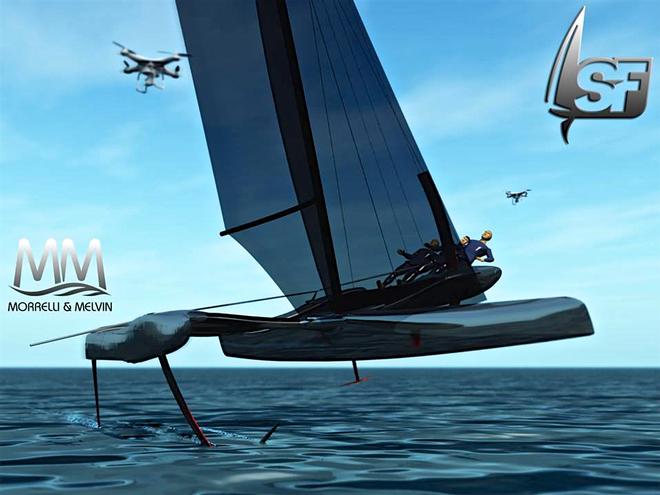 SuperFoiler - concept graphics by Morelli & Melvin © SuperFoiler http://www.superfoiler.com


Yes, in the brave new world, sailing may be on its way to rivalling the BBL. OK, that is ambitious, but aim high I say. Perhaps this is why the renderings from the SuperFoilers clearly show a drone in the middle of the action. Might be a good time to remind Jack and the team to have the five-second delay on the audio track…. Finally it all means that we are off, and isn't that marvellous. Cannot wait to see where it all goes.

Now if you would like to receive the Sail-World newsletter each week, then please go to the 'Newsletter' button at the top of the Sail-World home page and enter your details. Simples...