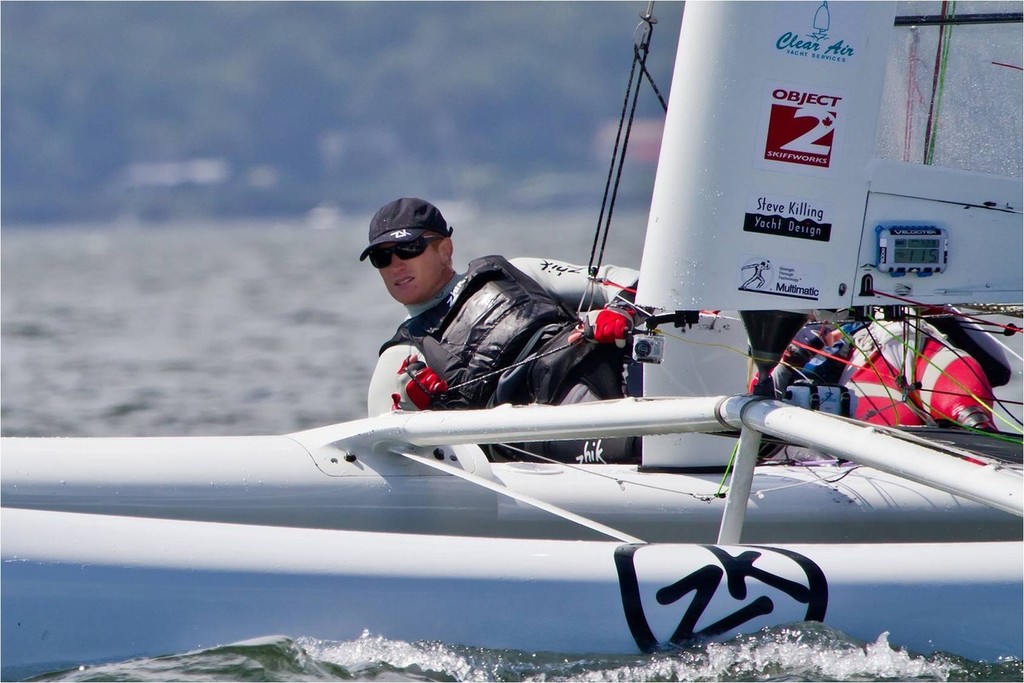 James Spithill, Zhik Ambassador - The Brand is Zhik! Zhik
http://www.zhik.com
A little under 10 years ago, I first started seeing some sensationally cool sailing gear that was adorned with this fantastic Z. It certainly reminded me of Zorro slashing his moniker into all and sundry and apart from looking cool, the gear seemed to be very much fit for purpose.

It was all off the beach in those days and it migrated across the classes pretty quickly, but it has been more than interesting to note that keelboat sailors can now start to have the same wonderful experiences that their small craft brethren have been waxing on lyrically about for ages.

The Zorro inference is important, for the character has been played by swaggering, dashing dudes, such as Antonio Banderas and Errol Flynn's son, Sean. Of course Errol created his very own, real life legend, as a direct result of his swashbuckling performances both on and off screen. Now alas, a brand is nothing, if not very much a personality.

Think about it, the rise of shows ranging in style from Media Watch to Spin City, Mad Men and on to The Gruen Transfer have all opened up the dark world of branding to become available and up for consumption by the very consumers they once fed it all to.

The brand in question here is Zhik (pronounced Z i i k, by the way) and as a word itself, it means absolutely nothing at all, in any known language at this time.

French Connection United Kingdom had already taken what is arguably the most recognised word the world over, so creating something that was instantaneously recognisable, defendable in an Intellectual Property sense and usable in Information Technology applications is hard, but essential, especially when you have big plans.

© .
The Founder and CEO is one Brian Connolly and as a company and a brand, Zhik shares far more than a wee dram of Apple or Sony-esque esprit de corps and vision. Like both of those brands, not only does Zhik have über-cool products that appear in product placement shots just about everywhere, but their items very much work the way they were intended.

Make no mistake, however, for this is not a fluke. Rather, it is the direct result of a lot of R&D and in Zhik's case, they have sailors like Robert Scheidt, James Spithill and a gaggle of other legends ensuring that not only is this current crop of items the best around, but that the next ones are something to look out for, as well.

Don't believe me? In the 60's, a hitherto unknown transistor company called Sony stood up and had in their Mission Statement that they were going to be the biggest in the electronic entertainment field.

Two items like Trinitron and Walkman were just part of a barrage of great kit, which saw them do exactly what they intended, well inside 20 years. Now with the sad passing of Steve Jobs, a lot has come to light about what he and Woz have achieved, but just think about two guys in one of their parents' garages for a second, as you use your fingers to scroll down your Smartphone or tablet to read this article.

Additionally, if you're Australian, there is one added bonus to this story. So too is Zhik, and they're proud of it, but in a global marketplace, branding stands away above any physical borders.

Like both of those fantastic organisations, the root of Zhik's DNA is in ensuring they not only broke technological ground, but opened up the user to experience something that they may not have previously known.

This too is of little surprise when you review Brian's background, which is in computer science and physics. His first business, Lake Technology started in 1991 and was in acoustics for computer signal processing of audio and acoustic signals. 'We sold a lot of interesting acoustic gear to the Fortune 500 type acoustic laboratories around the world. We had assembled a team of over 30 engineers that did the most brilliant acoustic work and electrical design. We filed a lot of patents, designed a lot of technologies and managed to migrate a lot of this technology over the years to a level that was great for consumer electrics.'

'One of the coolest items was 3D sound over headphones and we subsequently licensed that to Dolby Laboratories. Floating on the stock market followed and so in 1999 we rode the technology euphoria of 1999/2000, but we also rode the tech wreck that followed. Dolby Laboratories ended up buying Lake Technologies outright, turned it in to Dolby Australia and I went sailing. That's pretty much what happened', said Brian.

So it was off to Lasers, where Brian got cold and wet like any good dinghy sailor does. 'Yes. It wasn't working for me', Brian reflects, and with that, the genesis of great brand had begun.

Having a different take on things is quite evident in the way Zhik go about their business. When asked how they sit within their 20-year plan, Brian comments, 'That is interesting. It is not so much about 20 years, as it is a plan for forever more, in some ways. I can imagine Zhik running and continuing for many years to come. We are coming up to ten years, which is quite interesting, as for the first 18 months or so we were just creating our range. We launched in 2005 as a global brand right from the outset, so now it is 2012 and this will be our second Olympic Games, already.'

With that, Brian has conveniently provided the segue into how Zhik goes about its business and the importance of design in their products. Zhik have a three-tiered system of sponsoring athletes that really began at the same time as the company itself.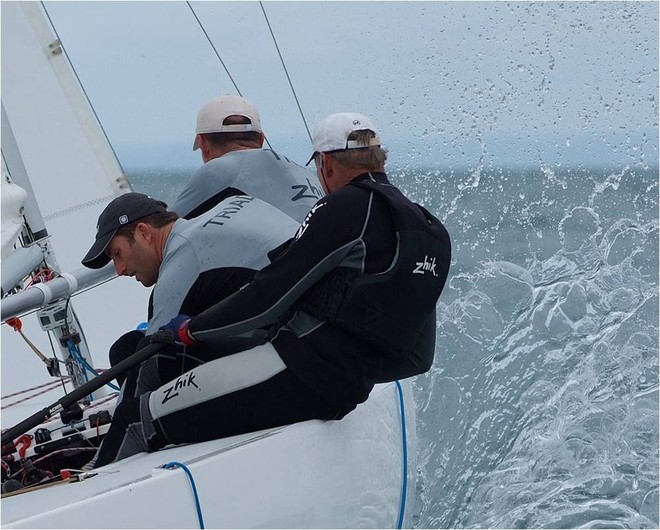 John Bertrand Winner of Americas Cup 1983, former Etchells World Champion, Zhik Ambassador - The Brand is Zhik! © Zhik http://www.zhik.com

At the top are the Ambassadors, those whose names have crossed over into common parlance. Naturally, there are but a handful of these. Next are Team Riders, who are Olympians and the like and there would be something in the order of 100 of these.

The third level is the Ascenders, of which there are simply hundreds and this is where Zhik gets be the good corporate citizen. 'We want to give back to the sport that so deserves it. As we give more back, the sport gives back yet more to us and it is this lovely symbiotic circle, in which we can increase the value of the sport itself by promoting and servicing it well', said Brian.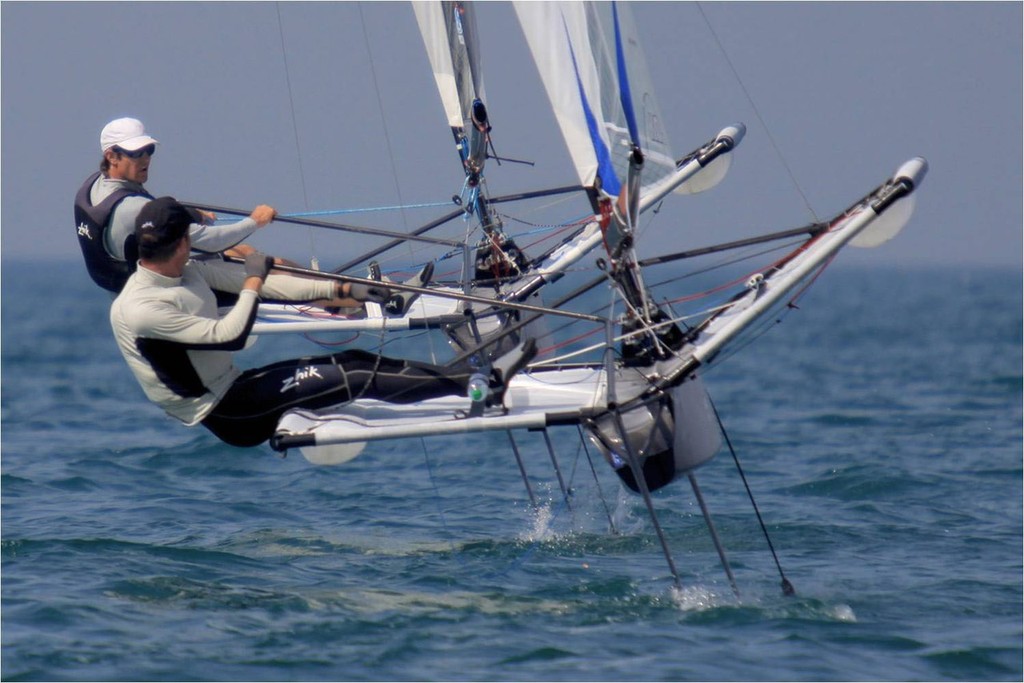 Simon Payne, World Champion Moth Sailor 2010 - The Brand is Zhik! © Zhik http://www.zhik.com

The feedback generated by this pool of talent is what drives Zhik onward. 'This all dates back to when we founded. It was really important to us that we tried our best and remained as authentic as possible to and for the sailor. What we have is a more authentic relationship with our Team Riders, for instance, where we say to them if they wear our gear they only wear it because they prefer to wear and if they don't want to, please tell us why and we will try to improve it. Actually asking what their problems are is a great way to begin. When you find out, you can build differentiating product.' It is also one of the fundamental rules of marketing.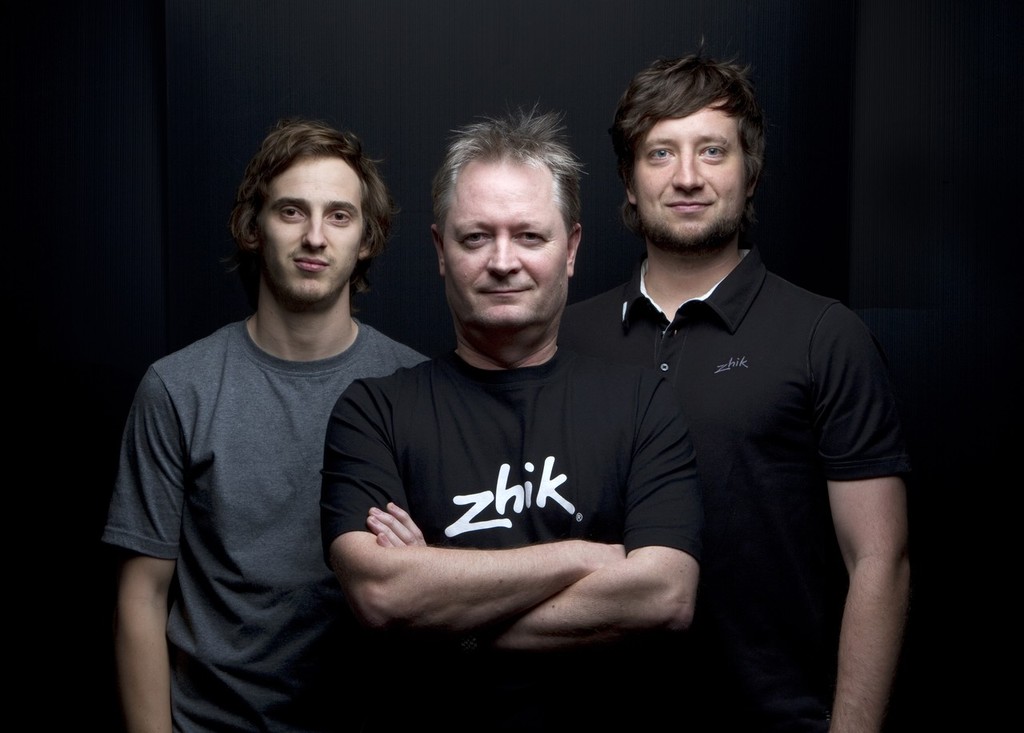 From left to right Tom Hussey, Brian Conolly, Bart Milczarczyk © Zhik http://www.zhik.com

Little wonder the Zhik design team enjoy their job so much then. 'When we started, the Zhik design team had less experience in sailing than you might imagine. Their experience was in pure design and my background was in high tech.'

'Our approach was quite different, by default, because we weren't perhaps in some ways contaminated with traditional points of view. We sort of approached the whole thing from quite a different and fresh perspective. We look at things from first principles and don't get tricked by tradition. We tend to question how people are doing it now, seek the truth and thence try to resolve better solutions', said Brian.

So now, just like the ad break you definitely know is coming before they announce the results on a reality TV show, this seems like a very good time to take a break from The Brand is Zhik (part One) and come back with Part Two, in just a little while…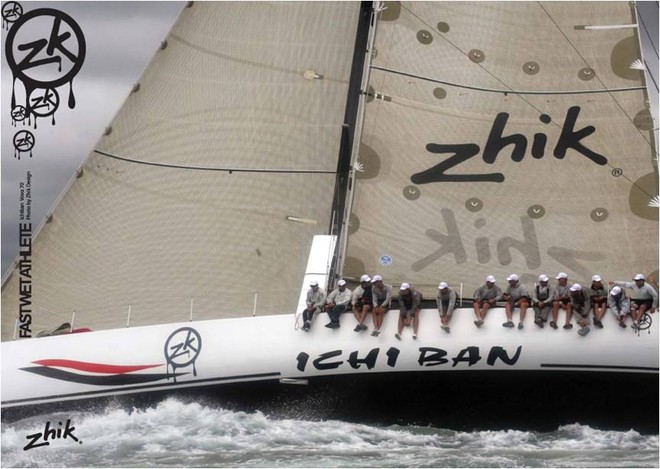 Ichi Ban, Matt Allen - The Brand is Zhik! © Zhik http://www.zhik.com