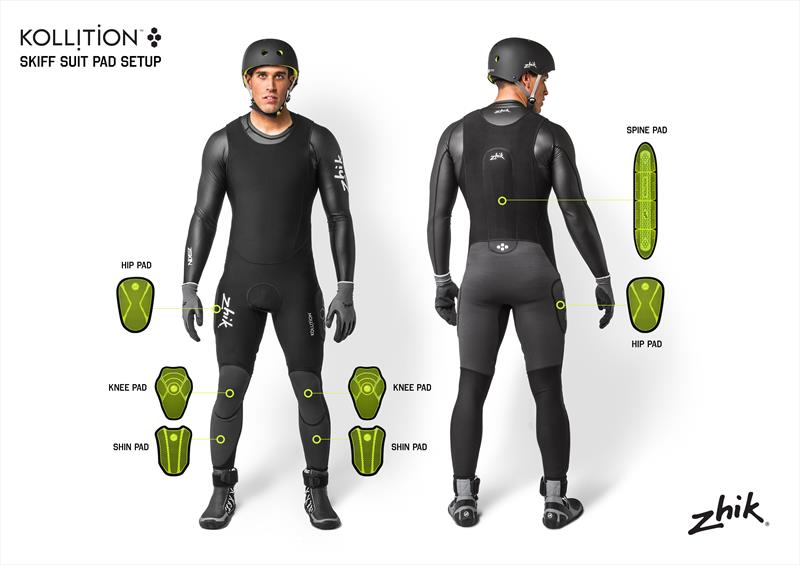 Zhik Kollition Pads Zhik
http://www.zhik.com
We all love seeing the foilers get faster and faster. One brand, Zhik®, was the first to develop a range of lightweight, low profile, flexible and waterproof padding in a purpose built wetsuit to help protect the sailors from damage when they or boat stops abruptly.

Sailors are going faster and faster through, across or just on top of the water. It is certainly terrifically exciting and enormous fun - most of the time. Kollition™ was designed to ensure you minimise the potential damage high-speed impact with the boat or water can have on your body.

Kollition™ is a range of polyurethane pads purposely designed to spread the load away from just one point of your body and sit in pockets inside the bespoke Impact Pants and Skiff Suits, and you can also retro fit them to other Zhik® products, like the incredibly slim line P2 PFD. Naturally, they combine brilliantly with Zhik's H1™ helmet.

Ingeniously crafted to be super strong, very durable, malleable enough to conform to the shapes of your body, ultra-low in profile, and not carry water as well, Kollition™ looks after important areas of your body like shin, knee, hip and spine. Make no mistake, this range was no mistake itself, but rather a direct response to the America's Cup sailors cries for help as they left the quay with things like soccer pads trying to do the job.

The high performance sailor needs protection for all the craft that are on the market now and to come very soon. Kollition™ is an essential component of your overall kit. If a bad day sailing is better than a good day at the office, then Kollition™ is there to ensure the gap just got wider, not narrower!

See www.zhik.com for all that the market leader has to offer anyone looking for gear that is totally Made For Water®.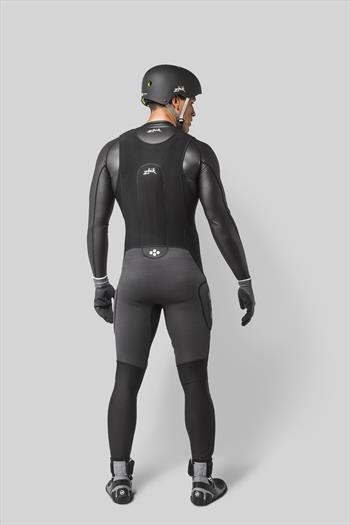 Zhik Kollition Skiff Suit © Zhik http://www.zhik.com