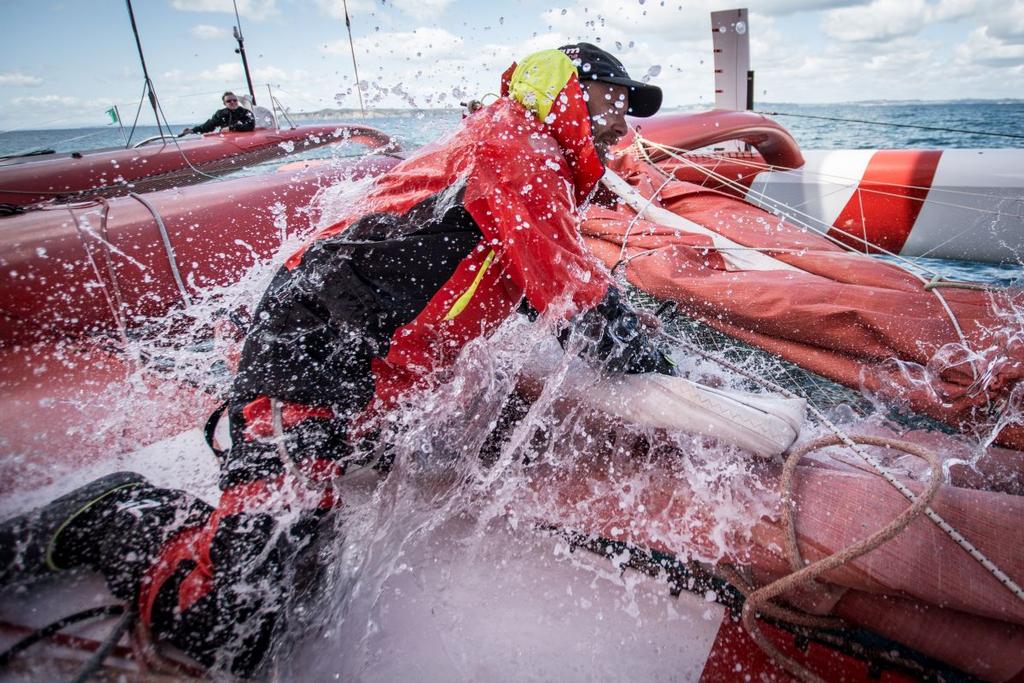 Zhik Isotak Ocean on Team Vodaphone Suellen Hurling
The results of RMIT's (Royal Melbourne Institute of Technology) independent testing are in. Zhik® is the market leader in waterproof durability with a new standard that replicates the real world sailing environment and conditions. It is an astounding four times more so than the previous leader.

This is great news for all sailors that head out to sea in all the myriad of conditions that are delivered. Not only will it save you money over time, it also means you won't be left wondering how relatively new gear can be leaking all over you, making you wet, cold and undoubtedly miserable.

Zhik®, the brand that prides itself on listening to its consumers to give them what they want, then set about finding a way to test materials before settling on the correct ones for their ultimate gear, Isotak® Ocean and its sibling, Isotak2®. It started with the realisation that all gear was rubbing on the deck whilst you sat on the rail, or taking a pounding under your knees. Then there was being scrunched up in your bag or chaffing against the very lifelines you depend upon when you're taking on man's oldest challenge.

So we created a way to test this and made the materials take the same punishment against cleats, stanchions and all those things you hit or rub against repeatedly. Wave after wave. Hour after hour, when it has all gone a little sideways on you. The next thing was to find substances that were as hard as your knees and elbows, and as fragile, then cover them in assorted materials, place it all inside a rotating machine covered in deck grip and with hard metal object to pound against. Finally, add water, set it to work and check the results.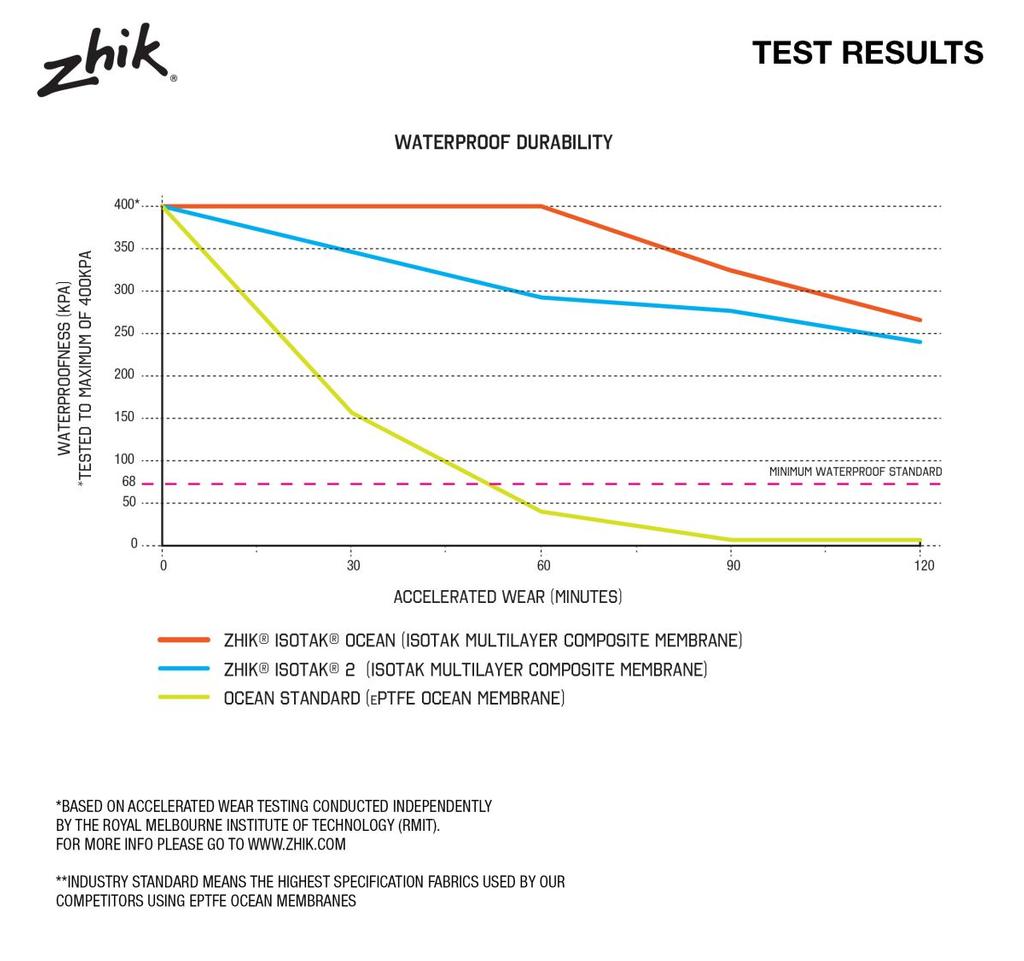 Zhik - Waterproof Durability Test Results © Zhik http://www.zhik.com


What does it all mean then? Well after just one leg of a round the world race, your gear is already two and half times more waterproof durable than the previous leader's apparel. You're just not at that level? Never mind, for if you do just one major ocean race a year, some lead up events, Saturday races and a bit of twilight stuff around the cans, you will be at exactly the same point. Best news is, in the space of the next year, your gear will be an incredible four times more waterproof durable than the others, which have continued to degrade over time.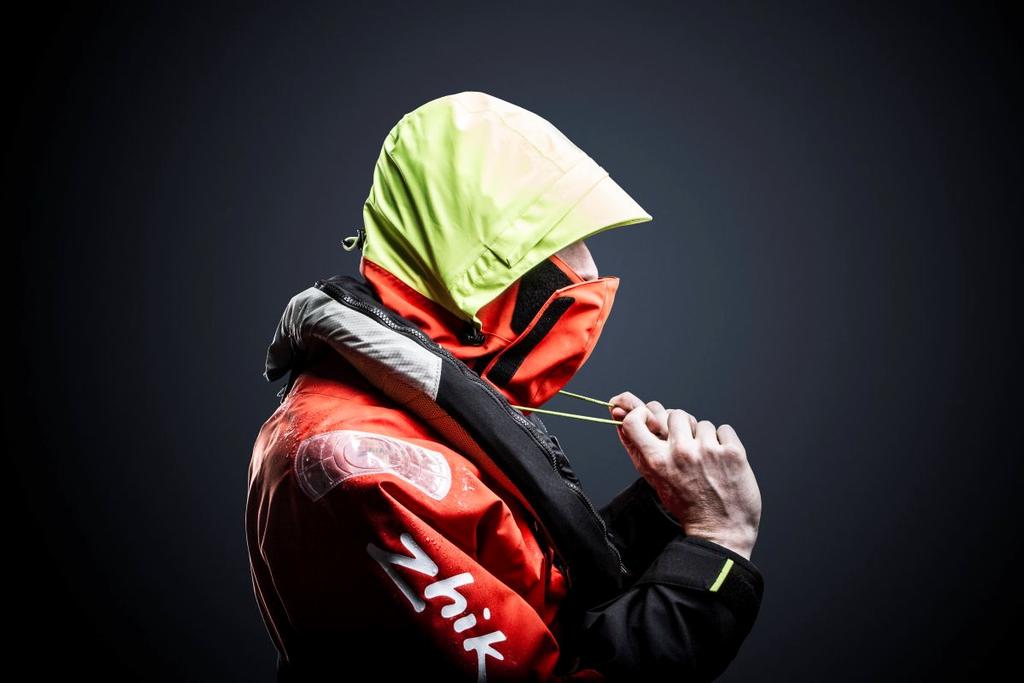 Zhik Isotak Ocean Hood © Zhik http://www.zhik.com


It's better than any suit of armour out there, and certainly will not rust. It is far lighter to wear, way more flexible than the cardboard, fits better because it can, breathes so well and has all the attention to detail in the important areas. These include the proprietary Qulock™ seam sealing, PFD compatible hood, truly ergonomic face shield and Hydrobase® lined pockets. Ultimate gets bandied around a lot as people look to plant the flag at the zenith. There is only room there for one, and Zhik® is it.

See www.zhik.com for all that the market leader has to offer anyone looking for gear that is totally Made For Water®.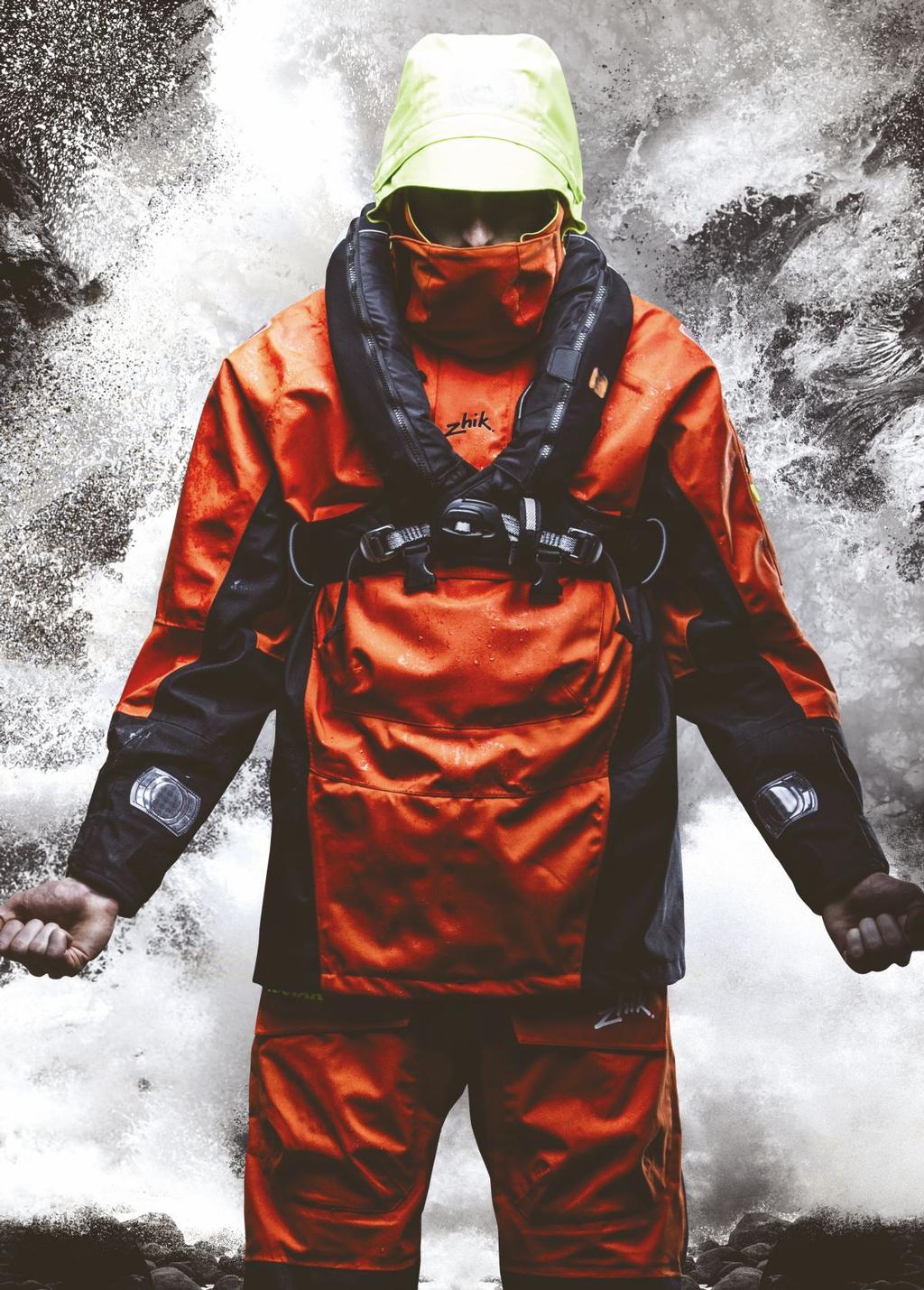 Zhik Isotak Ocean Smock and Trouser © Zhik http://www.zhik.com